Whether you realize it or not, in Rochester you are never far from a farmers market. Fresh veggies, fruit, flowers, eggs, meat, honey, maple syrup, and other goods are always close at hand.
Now more than ever, we're working hard to support local and purchasing as much of our grocery needs as we can from farmers markets has become a fun weekly tradition. Check out our list of local markets (ordered below by day of the week: Sunday-Saturday).
Brighton Farmers Market (website):
City of Rochester Public Market (website):
Westside Farmers Market (website):
South Wedge Farmers Market (website):
Pittsford Village Farmers Market (website):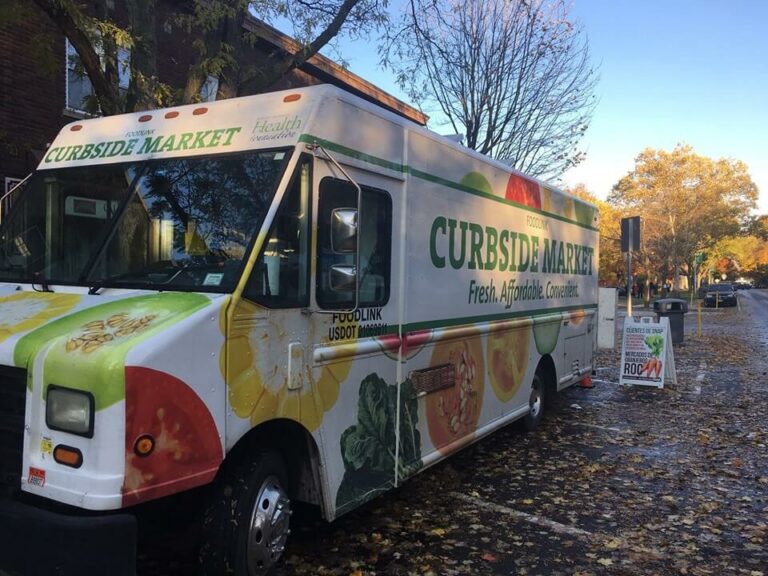 Did you know Foodlink has a mobile Curbside Market truck that pops up throughout the City on different days of the week? Unfortunately, due to COVID-19, the Mobile Market is currently not operating. Keep an eye on the website for updates.
CSA's:
Community Supported Agriculture is another great way to support local. Buying a share of a CSA allows you to have fresh (seasonal) produce weekly. Rochester has some great options with weekly pick-up opportunities and even a few delivery options. Please note: at this point in the season some shares may already be sold out. Here are a few of the many CSA opportunities in the area: 
So if you're hungry or in need of groceries, figure out what day of the week it is and head to one of these!
Are we missing a great farmers market? Link it in the comments!