During this time of uncertainty, we're looking for ways to continue to support local. We're not gathering in restaurants, at events, or other activities, but there are still ways to support those in our community who need extra support right now.
What day-to-day life looks like right now is constantly changing, but if we come together and support each other, we'll make it through.
A lot of restaurants have temporarily closed, but many are still offering take-out, curbside pick up, or delivery. Yelp and Visit Rochester have both put together lists of places that are currently offering some of these options: Yelp's Restaurant List & Visit Rochester's Restaurant List. Some restaurants who originally closed have recently reopened for takeout and delivery so check websites and social media for the most up to date information. Need fresh produce? Skip the big stores and head to the Public Market, it's still open!
Buy gift cards! Would you have gone to dinner this week at The Red Fern? Would you have had lunch at Native Eatery and Bar? Think about how much you would have spent and buy a gift card for that amount or more. 
As restaurants, coffee shops, and other small retail businesses close their doors to protect their employees, they're unable to pay their employees, pay rent and other expenses. Some coffee shops have setup ways to tip digitally as well. Check out your favorite places and see what they're doing and offering! Did you know Joe Bean Coffee Roasters has a coffee subscription service so you can get beans delivered right to your door? There are a lot of ways to continue to support. 
Learn Something New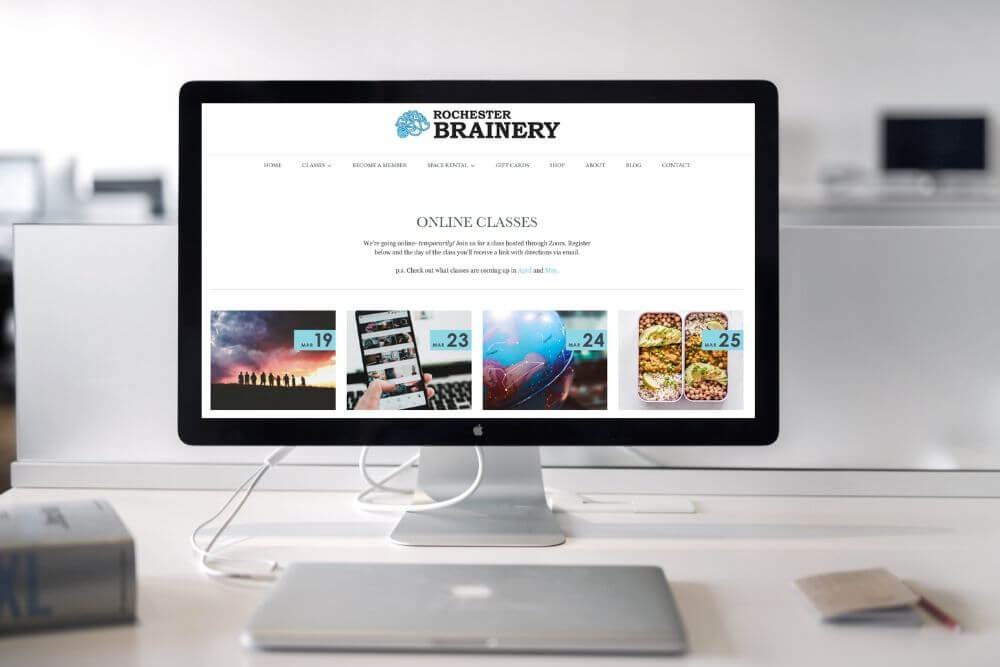 Rochester Brainery is offering a series of online courses right now. Visit Rochester has put together a list of local cultural institutes that are offering virtual tours and experiences, check it out: Virtual Visits. Writers and Books now has virtual programming and workshops too.
During this time as events are being cancelled local artists and creatives are losing income from pop-up events, festivals, and other places like being hired for custom work. Do you follow a jewelry artist, photographer, designer, t-shirt company, or have a friend trying to run an online shop? Buy from them! Share their work on social media! Ask them how you can support them. 
We recently connected with local author Wilfredo Gonzalez, check out his book: Clay Hats or if you're looking for something different to occupy your time, how about Shawn Dunwoody's Rochester Coloring Book or Rochester Brainery's Coloring Book!
Support Cultural Institutes
And as always, wash your hands, disinfect your phones, practice social distancing, and let's get creative in supporting local! 
Note: As we continue to build out our city guide during this time, please understand that any hours listed are normal operating hours and not a reflection of current hours or openings. Please check each business or restaurant's website or social media for the latest information. 
We will continue to add to and update this list!